緣起
最初是因為買不到好吃的、想吃的東西,索性就自己來,卻又常常做太多,便分送給同事朋友享用。然後因緣際會開始做起了團購,大家的評價都不錯,漸漸地開始有個念頭在腦海中浮起:是時候可以正式在布魯塞爾介紹台灣料理了!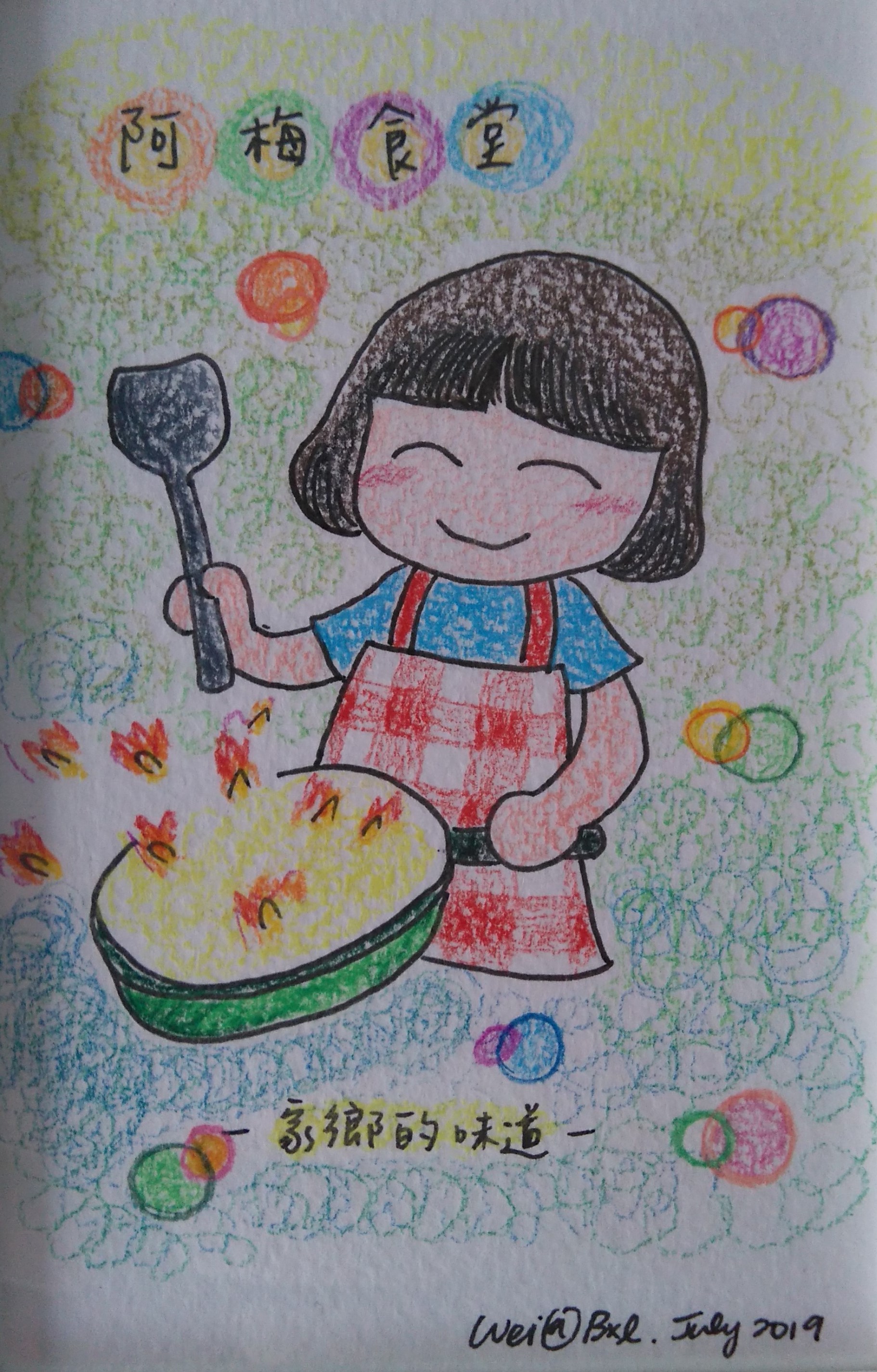 店名阿梅,其實是店長阿母的名字。跟很多傳統的台灣女性一樣,阿母有一身好手藝,她不用磅秤、光用雙手測量,就可以做出一個個大小一致的糕餅。雖然很遺憾的是她來不及看到這家店,但店長仍希望這家店能將她的好手藝在比利時繼續流傳下去。
阿梅食堂提供的並非只限於傳統台灣料理,而是重現現今住在台灣的台灣人日常生活中經常享用的料理。從歷史上來看,最早是福建南部的閩南人遷居至台灣,緊接著有日據時代五十年,之後又有跟著國民政府遷台來自大陸各省的移民,近二十年則有大量東南亞移工移民到台灣打拼、生根,隨著各時期外來料理的影響,台灣日常料理的內涵也因此有所改變。在阿梅食堂,你會看到除了刈包、台式便當、鹹酥雞之外的台灣小吃,也可以找到日式咖哩飯、韓式拌飯、韓國泡菜、泰式檸檬蒸魚等等在台灣當地流行的亞洲料理。一句話,總之就是店長覺得好吃的料理,就會拿出來跟大家一起分享!
林慧姝
Founder
Our lunches
Taiwan lunch boxes
Unlike the Japanese custom of eating a lunch box cold, Taiwanese prefer a warm lunch box. Traditional Chinese medicine recommends keeping healthy by eating warm food and avoiding cold food. Therefore it is very normal to eat three hot meals a day in Taiwan. The Taiwanese lunch box generally contains three parts: one portion of meat or fish, one portion a side dish which usually has at least two vegetables, and one portion of rice.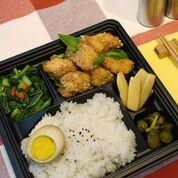 Taiwanese burger (Gua bao)
Because its shape and stuffing are like a tiger's mouth biting a piece of pork, it is also known as "tiger biting pig" in Taiwan. Since it's is eaten like a hamburger, we also call it "Taiwanese burger".  In A-Mui, we offer handmade steamed buns with traditional Taiwanese filling: braised pork belly, salted picked mustard and coriander. The whole is then sprinked with a suger-and-peanut powder. A genuine taste of Taiwan! We also offer vegetarian version with braised tofu.
Please keep in mind that our food is to take away only and may not be eaten in the shop.